Chaba Cabana Beach Resort
Perfectly located towards the peaceful northern-end of beautiful Chaweng Beach with an impressive 150 metres of soft sandy beachfront, Chaba Cabana Beach Resort provides a delightful 4 star retreat of great charm and beauty. Chaba Cabana Beach Resort offers a location that can't be matched for a peaceful stay with all the Samui attractions and sights and sounds so close, only minutes walk from shopping, sightseeing, and the buzz of central Chaweng area while its beachfront presents powdery white sand and blue water making it probably the prettiest in Koh Samui.
With Thai smiles and unique Thai hospitality, the Thai staff pleasantly welcome everyone to experience and enjoy an unforgettable vacation in paradise at Chaba Cabana Beach Resort, Koh Samui
New room coming your way!
It is our great pleasure to inform you the upcoming renovations to our villa phase from September 1st, 2019 to December 15th, 2019, The renovations will take place in the guest buildings adjacent to the beach front. The work will commence from 08.00 hrs to 17.00 hrs. daily.
Meanwhile, our facilities such as Swimming pool, fitness room, C-Front Restaurant and Beach Bar are operating as normal.
The Chaba team constantly strives to provide the most value and the best services for all of our guests.
Chaba Cabana Beach Resort sincerely apologizes for any inconveniences .If you have any enquiry or concerns, please e-mail us at [email protected] or call us at (02) 954-2980.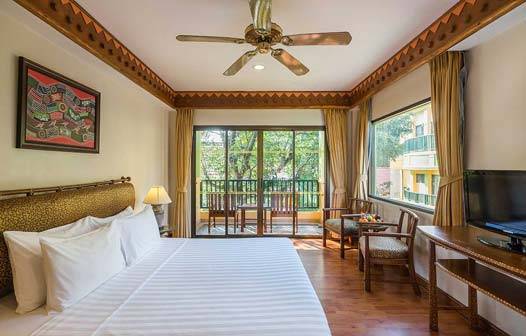 Deluxe Building
A breezy and dreamy of unique tropical designs in low rise buildings.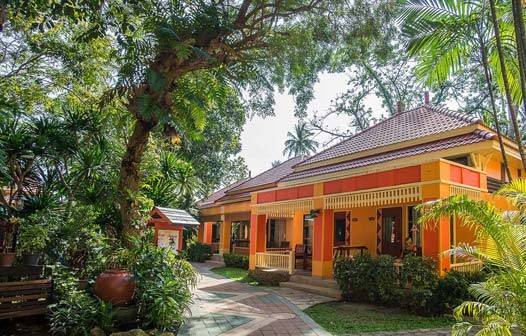 Deluxe Villa
Unique designs infusing breeziness and tropical vibrancy in our low-rise buildings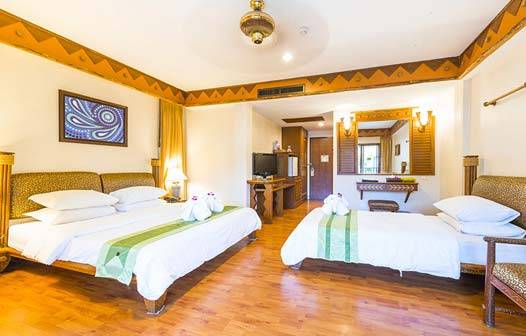 Family Room
The ideal family retreat in a lofty living space of 65sqm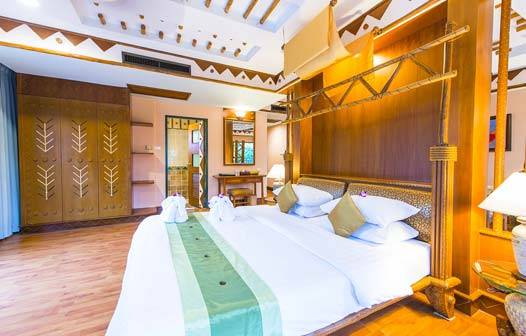 Junior Suite
A comfortable oasis of 65 sqm with magnificent views.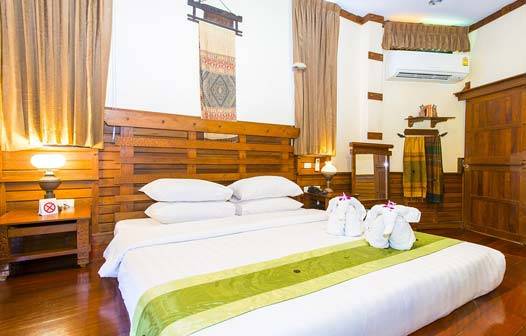 Grand Villa Suite
The pinnacle of 'Oceanic Bliss' in a commodious space of 115sqm.
Guest Reviews
diddi2
Date of stay: March 2019
Chaba Cabana was a wonderful experience for first time travellers to Thailand. All the staff were so friendly, they could not do enough for us. We spent a lot of time around the bar and pool area and the bar staff always waited on you, always prompt, friendly and happy. The grounds were immaculate. The room was spacious and always clean. On arrival we were greeted with a cool drink and towel. Our bags were carried to our room and explained everything in our room in detail. A fruit basket was also left for us on our first day complimentary. The location was excellent, we walked most places. I would definitely stay again if we went back to Koh Samui.
bali_kupang
Date of stay: January 2019
Again thanks for the hospitality. We really enjoy our stayed. Love the views, food and also drinks. The room is big and clean. The Thai massage on the beach side is great(i love thai massage). Friendly and helpful staff and we would definitely come back.
Family Lucas
Date of stay: January 2019
Went to this resort a couple of times for dinner. First visit was automatically seated and given insect repellant - thought that was very funny as no one had ever offered before. Lovely friendly staff and meals were very nice and at a reasonable price. View down beach to other resorts and coast made for a good night out. Beach was also kept clean
Jo_Birty
Date of stay: January 2019
Myself, partner and son (8 years old) stayed here from 11.01.19 - 24.01.19 and it was amazing, the staff were friendly and extremely helpful (especially the pool staff). The rooms were authentic looking, spacious and clean. The pool area was lovely and overlooking the sea (high tide so couldn't see much of the beach). Breakfast was nice but would have been nice to see more Thai options at breakfast. The staff were all lovely with my son, playing football and pool with him. Nothing was too much for them. Would definitely recommend to others.
AWARDS